KSL News Article: It's like building your own pillow from the ground up.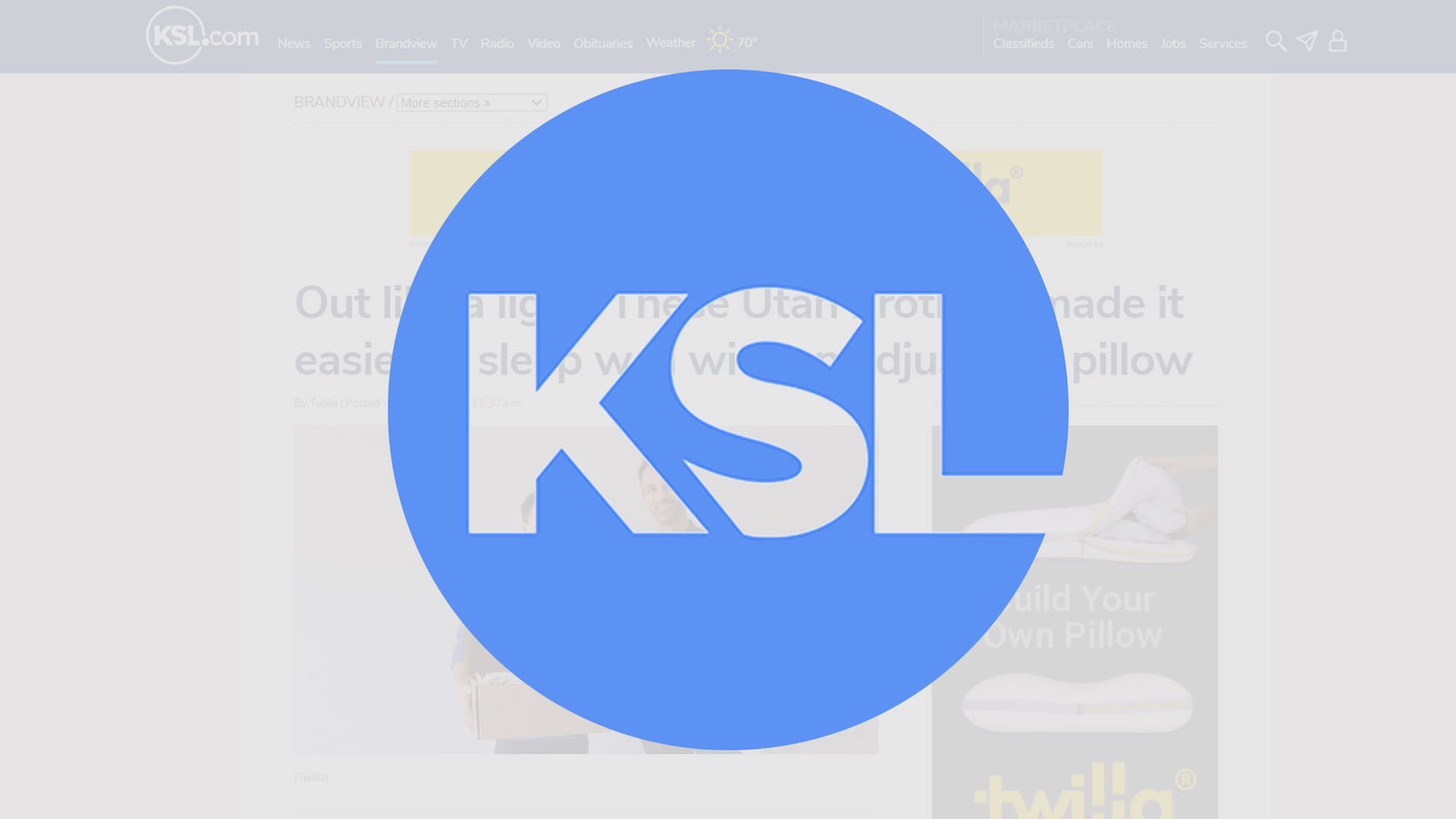 KSL: October 19, 2023
"If you've been on the market for a pillow lately you've probably been overwhelmed with options. The simple choice of picking a pillow can become a frustrating, complicated matter, as you consider different materials, firmness, shape, and even height of a pillow.
The problem with any of those options is that once you decide on something, you're stuck with it.
To solve the problem, two Utah brothers, Peter and Mark, created a pillow that is fully adjustable. It's like building your own pillow from the ground up. Their patented Pod-System allows you to align your spine and get deep, restful sleep.
If you are sleeping with any discomfort, your spine is likely not in alignment. Michael Halladay, a spine health expert, physical therapist, and creator of the Upright Spine program emphasizes the need for correct spine shape while you sleep. Michael gives his endorsement and says the Twilla pillow checks all of his important boxes."
KSL: August 26, 2023
Utah brothers create an adjustable pillow to support your spine health. 
KSL: December 15, 2022
"We're doing it": St. George brothers invent fully customizable pillow
---